Throughout 2022, several Boston College students, alumni, and other community members showed dedication to BC through their unwavering drive to innovate and inspire. From a Chorale director to an entrepreneur to a pizza shop owner, these individuals worked to improve campus life by finding solutions to issues impacting the BC community and beyond.
The Heights is proud to award the following individuals the 2022 Momentum Awards.
– Stephen Bradley, MC Claverie, and Erin Flaherty, The Heights Magazine editors
Lakhani Crafts Chemotherapy Relief Boxes With New Nonprofit
Throughout her chemotherapy treatment, Zarah Lakhani said she came across many products that mitigated her side effects and that she wished she had known about them earlier.
Inspired by how helpful those products were, Lakhani founded Care for Chemo, a nonprofit that crafts boxes of personal care products for chemo patients to ease the discomfort of treatment. Box contents listed on its website include Jolly Ranchers to alleviate nausea, blankets for chills, baby shampoo for scalp irritation, and other products. Click here to read more
As the winningest coach in NCAA hockey history, Jerry York made an impact at BC from the time he arrived as a player in 1963 to his retirement in April after 28 years. While his resume boasts nearly every accolade and accomplishment a hockey coach could gather, the memories and stories of his players and colleagues prove that York's legacy at BC is not just about a filled trophy case, but rather, his impact off the ice. Click here to read more
Finney, who has been the director of the University Chorale of Boston College since 1993 and the BC Symphony Orchestra since 1999, was honored by the Choral Arts New England Board with its Alfred Nash Patterson Lifetime Achievement Award in 2020. Named after Patterson, a conductor who revitalized choral music in Boston beginning in the 1950s, the award recognizes Finney's experience directing both professional and amateur choirs. Click here to read more
This year marked the 50th anniversary of women being allowed to run in the Boston Marathon. ​​On the chilly morning of Monday April 18, over 25 Boston College students and faculty traveled 26 miles southwest of Boston to the town of Hopkinton, Mass. to begin the Boston Marathon. After 26.2 miles, these runners crossed the finish line in downtown Boston surrounded by cheering crowds. Click here to read more
Over 18 inches of snow buried Chestnut Hill during a blizzard on Jan. 26, but that didn't stop a Commonwealth Ave. pizza parlor from opening its doors.
Ernest "Ernie" Rozzi, owner of Crazy Dough's Pizza, which sits feet from the Boston-Newton city line and across from Boston College's campus, worked from 5 a.m on Jan. 26 until 1 a.m. the next morning serving pizzas to about 250 BC students.
Whether through blizzards, the heat of studentless summer months, or a pandemic, Crazy Dough's has continued to serve its surrounding community through its hearty pizzas, pastas and calzones. And Rozzi, at the helm since 2015, runs the shop. Click here to read more
Doing Well by Doing Good: Giovanniello Revamps Rehabilitation Methods With Frenalytics
Matthew Giovanniello, BC '18, recalls passing a sign in McElroy Commons that read "doing well by doing good" during his time at BC. He feels this idea encapsulates the focus of his company—Frenalytics.
Giovanniello is the CEO and co-founder of Frenalytics, which provides data-driven solutions for cognitively impaired patients, helping them relearn aspects of daily life through an interactive online learning tool. Creating a reimagined rehabilitation process for those who suffer from strokes, traumatic brain injuries, and dementia was not a recent idea for Giovanniello—he has been working toward the company's creation since he was a seventh-grader. Click here to read more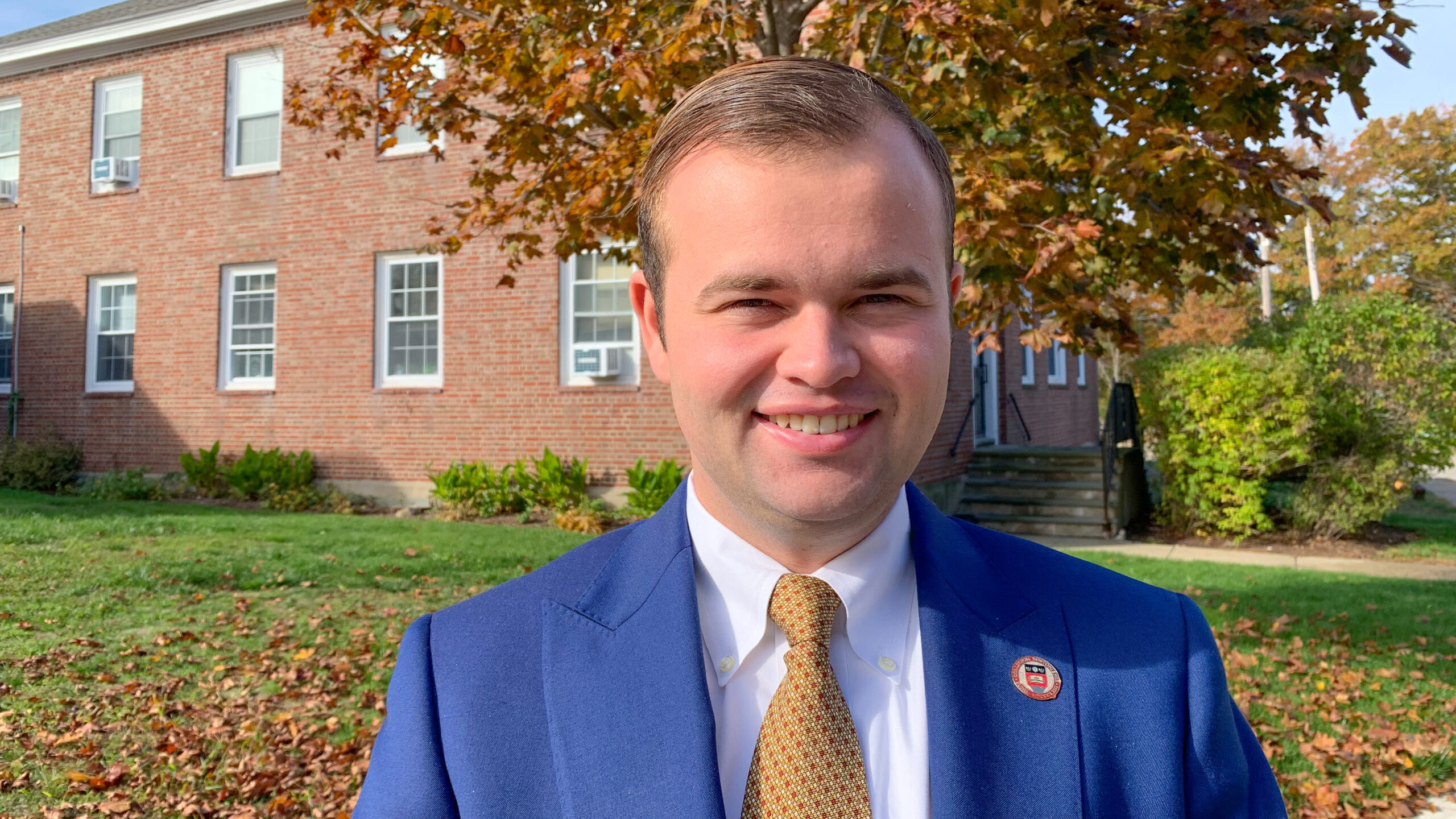 On an average November day last year, Tim Smyth saw a couple of his friends at the Project Life Movement bone marrow drive on Gasson Quad and decided to get his cheek swabbed. Less than six months later, Smyth, BC '22, would donate stem cells to an anonymous leukemia patient with about a 25 percent chance of survival. Click here to read more